Our business was started in 1921 when a group of area residents were granted a charter to become a national bank.  Among those in the group was James W. Kennedy who was a farmer/rancher in the Frankfort area.  He was elected President of the bank; the first of four generations of his family to hold that position.  The ownership was spread among many for the first years.  William F. Kennedy spent his career as the second generation as President and he bought many of the minority shareholders' shares to put the majority of ownership in his family.  William J. and Joseph P. Kennedy were the third generation to serve as President.  Jay P. Kennedy is currently the fourth generation.
The bank has been on the southwest corner of 2nd and Kansas from day one.  Lots to the south of the corner were purchased over time to remodel and have the building, lawn and parking lot we have today.
The purpose of the business started due to several banks failing and/or leaving town.  The original investors wanted to provide service to the community and surrounding areas.  While technology has changed, the mission to provide banking services to the community and area has not.  We have shown growth since the beginning.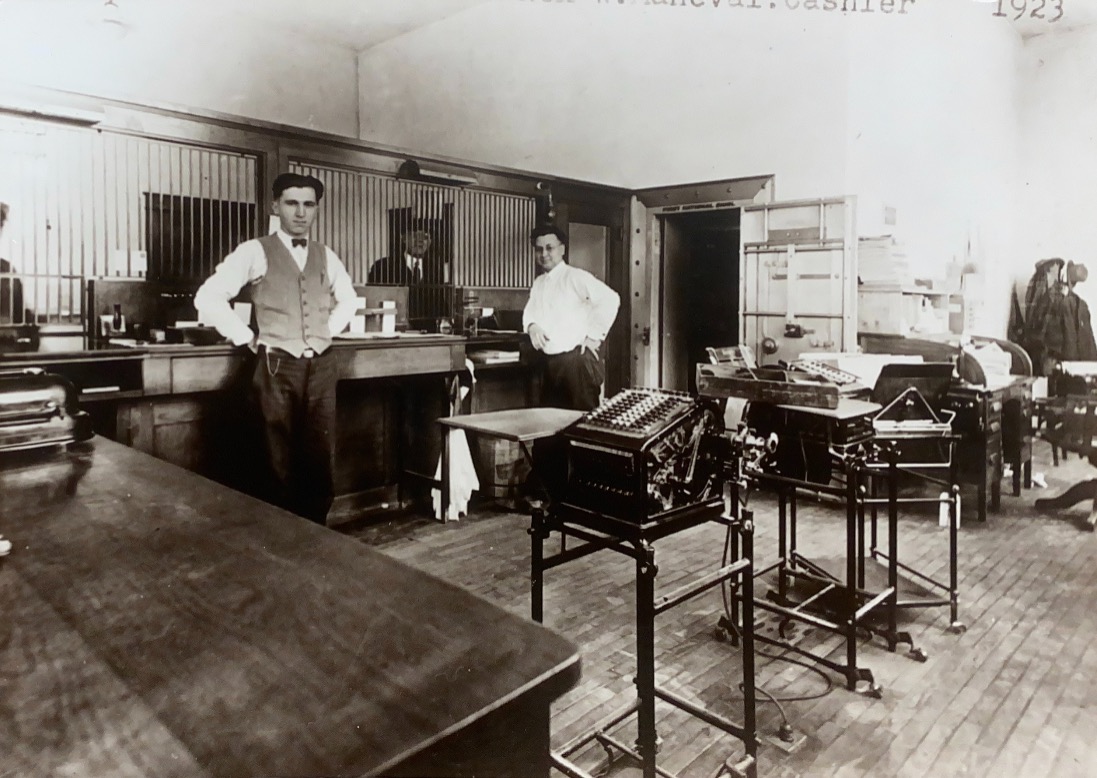 Above photo features 2nd First National Bank President, W.F. Kennedy (left), in front of the teller line.  Photo was taken in 1923.